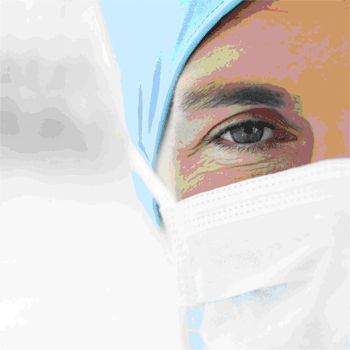 You have heard President Bush blame trial attorneys for the cost of health care being so high; you have heard a certain political party blame trial attorneys for the cost of health care being so high, and now another article is circulating on the Internet blaming trial attorneys for the cost of health care being so high. What you are hearing folks is flat out crap. It is time to air out the truth and call the B.S. for what it is; B.S.
We trial lawyers help personal injury victims including victims of medical malpractice, when nobody else will. We are usually the last and only recourse for persons who have been harmed. Do you think that a doctor, hospital, or other health care institution is going to just volunteer to compensate you for your losses?
What is Medical Malpractice? Medical Malpractice in a nutshell is a person suffering injuries or damages, as a result of a doctor or health care institutions failing to act as an ordinary professional in the community would. In other words, the doctor, hospital, or provider, causes you injuries by screwing up, usually with devastating results!
As we all know or should know, human beings are not perfect, and will sometimes make mistakes. Just like most commuters buy car insurance to protect themselves in case they screw up, doctors do the same thing.
It is not the fault of personal injury trial lawyers for a doctor or hospitals, screw-up, and it certainly is not the victims fault. We personal injury lawyers are the ones that go to bat for people who have been injured as a result of a doctor or hospital screw-up. It is our jobs and it is what we do. We help the victims to obtain compensation for their loss.
How could we be the ones who are responsible the high cost of medical care? In fact it is the insurance companies who are responsible for the high cost of medical malpractice insurance. I would like to think that the cost of malpractice insurance is based upon risk, but we all know the insurance companies exist to make a profit and that is it.
Now I like doctors, we all like doctors. They are the ones we turn to when we are sick. They make mistakes just like the rest of us, and they should be made to pay if lets say they cut off the wrong leg, fail to diagnose a serious condition, or leave tools in a patient after surgery. You get the picture.
With that being said, maybe doctors should adopt more stringent guidelines to discipline and police themselves, so that the bad doctors are weeded out. Maybe that will decrease their malpractice insurance rates.
California has had a cap of $250,000.00 on general damages for medical malpractice cases since the 1970's. General Damages are damages such as pain and suffering, loss of enjoyment of life, emotional distress, etc. Imagine only being able to get a maximum of $250,000 if a doctor cuts off the wrong leg, or fails to diagnose a cancer that would have been curable it caught in time, etc. Victims are still entitled to out of pocket losses.
So there it is. The cost of health care is through the roof. If anything it is greed that is driving up the cost. If universal health care was adopted, then maybe our nation would see some relief.
By Norman Gregory Fernandez, Esq., © 2008