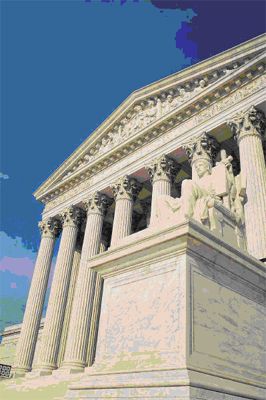 The California Supreme Court has given additional protections to manufacturers who have been sued for defective products or failure to warn in products liability.
Following the lead of other state and federal courts, California courts will now apply the "sophisticated user" doctrine.
Under this doctrine, a manufacturer cannot be held liable when it fails to warn specialists about a product's dangers when those dangers should be well known to such sophisticated users.
William Johnson is a certified HVAC technician who had received extensive training in the field of air conditioning repair. In particular, he had been certified by the EPA to work on large commercial air conditioning systems. Johnson filed suit against American Standard, air conditioner manufacturers, and various chemical manufacturers and suppliers after he developed pulmonary fibrosis. Johnson contended that the disease resulted from his exposure to phosgene gas. Large air conditioning systems commonly use R-22, a hydrochlorofluorocarbon refrigerant that, when exposed to light or flame, can decompose into phosgene gas. Johnson claimed that while maintaining and repairing air conditioning systems, he brazed refrigerant lines and was thereby exposed to phosgene gas. The trial court granted summary judgment in favor of the manufacturer, and the court of appeal affirmed, holding that the manufacturer did not have a duty to warn a sophisticated user like Johnson of such dangers which were well known in the industry.
In Johnson v. American Standard, Inc., 179 P.3d 905 (Cal. 2008), the California Supreme Court agreed. The court adopted the sophisticated user doctrine, concluding that normally, there is no duty to warn professionals about commonly known hazards. This doctrine is an exception to the general duty a manufacturer has to warn consumers about potential risks and dangers. According to the court, "just as a manufacturer need not warn ordinary consumers about generally known dangers, a manufacturer need not warn members of a trade or profession (sophisticated users) about dangers generally known to that trade or profession." In reaching this determination, the court cited decisions by other state courts, as well as federal cases, adopting the doctrine. The court also made it plain that the sophisticated user doctrine applies equally in strict liability and negligent failure to warn cases.
The court also rejected Johnson's contention that even though he received training and held certifications, he did not remember hearing or reading about the dangers of phosgene. According to the court, "even if a user was truly unaware of a product's hazards, that fact is irrelevant if the danger was objectively obvious." The decision in American Standard will certainly make it more difficult for sophisticated consumers to hold manufacturers liable under a failure to warn theory.
Full opinion text: http://www.courtinfo.ca.gov/opinions/documents/S139184.PDF
I can say without a doubt that I do not agree with this opinion, and that the Sophisticated User Doctrine will probably be used and/or applied to many legitimate products liability cases here in California.
As it stands right now, I have observed the Courts use the doctrine of Primary Assumption to bar meritorious and legitimate cases that do not or should not fall within that doctrine to get rid of cases, I am sure the sophisticated user's doctrine will be used the same way.
Will drivers of cars be considered sophisticated users simply because they have been driving a long time? Would such a doctrine be used to get rid of cases such as the Ford rollover cases?
Time will tell!
California Products Liability Center