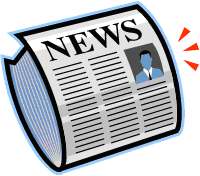 CAMPBELL, California ― A motorist crashed into several other vehicles in unincorporated Santa Clara County near Campbell on Monday, killing himself and his passenger and seriously injuring a third person, the California Highway Patrol reported.
The accident happened shortly after 1 p.m. Monday when a 51-year-old San Jose man driving a Kia Amanti north on Camden Avenue failed to stop for a red light at Curtner Avenue and sideswiped a northbound 2000 BMW that was stopped at the intersection, CHP Officer Todd Thibodeau said.
The same driver then continued north and ran a red light at the Highway 17 off-ramp, striking the rear of a 1998 Mazda and broadsiding a silver Audi station wagon, both of which had just exited the highway, Thibodeau said.
The driver of the Kia was taken to Valley Medical Center, where he later died. His passenger, an 81-year-old San Jose woman, was pronounced dead at the scene, Thibodeau said.
The county medical examiner's office has not yet released their names.
The driver of the Audi, a 50-year-old San Jose woman, was taken to Valley Medical Center with major injuries. She was listed in critical condition.
The occupants of the two other cars were not injured, nor was the driver of a fifth vehicle who claimed his car had been hit by flying debris, Thibodeau said.
There was no immediate evidence that alcohol played a role in the crash and a coroner's report may help determine whether the driver of the Kia suffered from a medical condition, Thibodeau said.
If your family has suffered through the wrongful death of a loved one in California, or you have been the victim of car crash in California you may call us now for a free consultation at 800-816-1529.
Campbell California Car Accident Lawyer