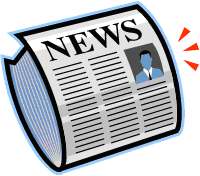 Los Angeles – California
The crash occurred at the intersection of Venice Boulevard and Glyndon Avenue around 12:20 a.m. All three accident victims were transported to hospitals.
"The two officers are still at the hospital being treated for their injuries, but I don't know their current condition," Lt. Paula Kreefft, a watch commander at the Los Angeles Police Department's Pacific Division, said before dawn. She said the accident was not a result of a police pursuit or response to a call for service.
Officer John Farish of the LAPD's West Traffic Division, which was investigating the crash, said the squad car was traveling on Venice Boulevard "when a woman tried to enter onto Venice from Glyndon Avenue, where there is a stop sign."
"The final report will have to sort out who was at fault," he said
It appears to me that based upon the description, the woman entering the intersection was probably at fault, and the officers who were injured will not only be able to file a California Workers Compensation claim, but also a personal injury action against the woman who entered the intersection.
They should contact an attorney such as me immediately.
If you have had a car accident anywhere in California you may call my California Personal Injury Hotline at 800-816-1529 ext. 1.
Los Angeles California Car Accident Attorney