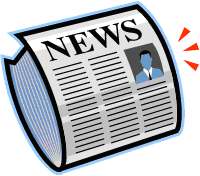 One local bicyclist was killed and two more injured Saturday when they were hit by an alleged drunken driver on Bouquet Canyon Road in the Angeles National Forest, officials said.
"It appears the drunk driver ran into a group of bicyclists that were riding in the canyon," said Sgt. Brian Allen of the Santa Clarita Valley Sheriff's Station. "Two of them were injured and taken to the hospital, and one additional bicyclist was killed."
The dead cyclist was identified as Joseph Novotny, 43, of Stevenson Ranch.
California Highway Patrol investigators said Marco Valencia, of Canyon Country, was traveling northbound on Bouquet Canyon Road just south of the Big Oaks Lodge when he came to a sweeping left turn in the canyon roadway.
Valencia's pickup truck allegedly crossed the double yellow lines, traveling into the southbound traffic lane toward a group of cyclists, including Novotny. Valencia's truck allegedly struck three of the riders and continued northbound, leaving the scene of the collision, according to a CHP news release. Valencia also allegedly sideswiped a Hyundai; the driver was uninjured.
Sheriff's deputies and CHP officers located Valencia, 20, in his 2001 Ford F-150 pickup truck further north along Bouquet Canyon Road and south of Elizabeth Lake Road, Allen said.
Novotny was pronounced dead at the scene. Rigoberto Himenez Jr., of Saugus, and George Munana Jr., of Valencia, were transported to Henry Mayo Newhall Memorial Hospital, according to CHP reports. Two other riders suffered minor injuries.
Valencia, who was suspected of driving under the influence of alcohol and/or drugs, was arrested and taken to the Santa Clarita Valley Sheriff's Station to be booked for investigation of several felony charges, including murder, driving while under the influence and/or drugs causing death and hit-and-run causing death, the CHP report said.
He was being held on more than $1 million bail.
Bouquet Canyon Road near the 33000 block – in the Texas Canyon area – was closed about four hours Saturday following the accident, which occured just before 11 a.m.
Jane Skalak, a member of the Santa Clarita Velo cycling group, said she saw the group that included Novotny riding up the canyon as she and others were descending. She said word of the accident spread quickly throughout the cycling group.
"It's a tragedy," she said. "As a cyclist, you expect people to respect you and be able to share the road, but the reality is that it doesn't happen and when somebody's drunk on a Saturday morning, it's a tragedy."
In 2006, Anthony Robert Estrin, an active board member of the Velo cycling group, was hit and killed by a drunken driver on Sierra Highway.
"If I had a dime for every time I thought about what could happen while I'm out riding, I'd be a rich woman. But it's what we do; we love to ride," Skalak said.
Maria Gutzeit is a cyclist and advocate with the Los Angeles County Bicycle Coalition who rides Bouquet Canyon a couple of times a week.
She said cyclists are certainly aware the canyons are twisty and car drivers need to be alert and give cyclists some room.
But the fact that the driver was apparently driving under the influence is "absolutely inexcusable" and "just tragic," she said.
When one local bicycle shop manager heard about the fatality, he was not surprised.
"It happens a little too often out here," said Curtis Meadows, service manager at Valley Bikes in Newhall. "I just moved out here two years ago. There are too many erratic drivers out here."
Meadows said he stopped riding on Bouquet Canyon Road because there are too many drivers who don't pay attention.
I am utterly appalled at this accident. If this guy was in fact drunk, he should be charged with murder and dealt with accordingly. He has killed an innocent bicycle rider, injured others, and caused grief with family and friends all because we wanted to get drunk and drive.
If you or your family was a victim in this accident or any other accident, you may call me for a free consultation at 800-816-1529 ext. 1
Southern California Bicycle Accident Attorney Website