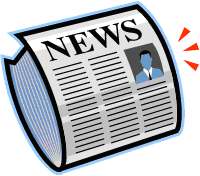 A Gridley woman who looked down to answer her cell phone in her car suffered major injuries Saturday in a Sutter County crash, the California Highway Patrol said today.
The accident happened about 3:30 p.m. on Larkin Road south of Brubaker Road, just south of the Butte County line.
The CHP said Virginia Hewitt, 31, was driving south on Larkin when her cell phone rang. Her speed was estimated at 50 to 65 mph.
As she looked down, her 1993 Ford Taurus drifted off the road and onto the gravel shoulder.
Hewitt attempted to steer back onto the road and lost control of the vehicle, which skidded across the northbound and southbound lanes, the CHP said.
The front of the vehicle struck an AT&T relay box. The car then jumped across an irrigation ditch, which paralleled the east side of Larkin Road, the CHP said.
The front of the car struck the east side of the ditch embankment. The impact propelled the car south, and it rotated 90 degrees counterclockwise.
The vehicle came to rest in a private driveway.
The CHP said Hewitt suffered major injuries. She was transported to Sutter Roseville Medical Center.
Using your cell phone while driving is dangerous. This accident is a perfect example of why you should not use your cell phone while driving.
What if this driver would have hit and killed someone simply because she wanted to answer her cell phone?
Sutter County Car Accident Attorney Website