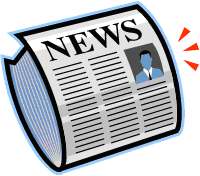 Four people who died in a horrible SUV versus big rig truck crash on Jamieson Canyon/Highway 12 Thursday morning have been identified as three generations of a family from Oregon and two eastern states.
The Napa County California Sheriff's Office identified the dead as Matthew Jay Smith, 48, of Ashland, Ore., Laura Katharine Smith, 19, of Downingtown, Pa., and Richard Smith, 80, and Sally Smith, 74, both of Simbsbury, Conn.
Napa Sheriff's Capt. Tracey Stuart said Sally and Richard Smith were on vacation in the Napa Valley. They were returning to Napa after picking up their son and granddaughter when the deadly chain-reaction collisions occurred.
The California Highway Patrol said a westbound big rig driven by Gustavo Lopez, 42, plowed into the back of the victims' Suburu Forester that was stopped in heavy rush-hour traffic.
The Forester was pushed into the path of an eastbound tractor-trailer hauling concrete pipe. The big rig, driven by Woodland resident Luis Marabilla, 44, crushed the car, pushing it back across the westbound lane onto the shoulder of the road.
Lopez's truck continued west and side-swiped a Chevrolet flatbed truck that Hilario Trujillo Jr., 33, was driving.
The victims were declared dead at the scene, the CHP said. Trujillo and Marabilla were uninjured, and Lopez was taken to Queen of the Valley Medical Center with minor injuries.
It appears Lopez was driving too fast for the conditions, based on the slow traffic and the size of the truck he was driving, CHP spokesman Jaret Paulson said.
Lopez told officers that traffic was stop-and-go as he traveled along Jamieson Canyon Road. 
He had stopped just prior to the crash, then accelerated through his gears. 
When traffic stopped again ahead of him, he had too much velocity to stop in time, CHP Officer Ryan O'Day said.
Lopez likely wasn't speeding, but he was going too fast for conditions, Paulson said.
"It just looks like gross inattention at this point as to what caused the collision," O'Day said.
Under federal law, commercial drivers must submit to a chemical test if they are in an accident. There was no sign that Lopez was under the influence of alcohol or drugs, O'Day said.
Lopez had started his trip in Woodland so he likely hadn't been on the road long enough for fatigue to be a factor, O'Day said. Lopez wasn't carrying a load so he wasn't in a hurry, he said.
The CHP will decide whether to forward the case to the Napa County District Attorney's office for prosecution. 
"Being that four people are dead because of inattention, I would be surprised if they didn't press some sort of charges," O'Day said.
They could range from reckless driving to vehicular manslaughter, he said.
Thursday's crash brings the fatality total this year to eight victims from five crashes on Napa County roads.
The last time four people died in one crash was on Nov. 15, 2008, on Deer Park Road near Sanitarium Road outside of Angwin, O'Day said.
Napa County hasn't seen a crash that killed more than four people since it started keeping records in 1999, he said.
The last time someone died on Jamieson Canyon Road was in December 2004, Paulson said.
Napa Valley California Truck and SUV Accident Attorney Website