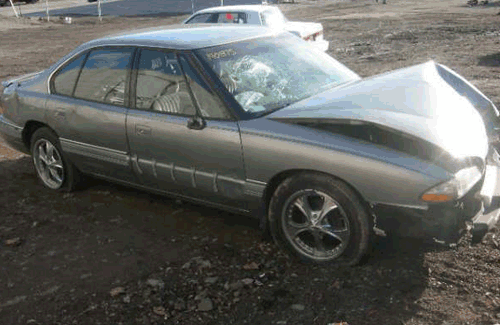 Over my years of practicing personal injury laws one of the most common questions I am asked is "What should I do after I am involved in a motor-vehicle accident?"
You feel the impact and hear the crunching of metal, then the accident is over. You lived through the few seconds which seemed like an eternity as you awaited your fate. You take a deep breath and check to see if you are still in one piece. Then comes the thought of "What do I do now?"
1. Call the police. The police should be called to the scene of any accident. They will need to collect the information from both drivers as to license, registration, and insurance. They will speak to each driver as to their account of how the accident occurred. They will complete an accident report detailing all the above information including the facts and potential causes of the accident. The report will be available at the precinct several days after the accident. You should obtain a copy of the police report as soon as possible. They will obtain the names, addresses, and statements of any witnesses to the accident. You should wait for the police to arrive and not discuss the accident with anyone until then. While waiting for the police to arrive, if you are able to do so, you should exchange information with the other driver. If anyone identifies themselves as a witness, try to get his or her name and phone number. If you have a camera or a cell phone with a camera feature and are able to do so, take pictures of the accident scene.
2. Seek medical attention if injured. Some injuries sustained in auto accidents are readily apparent while others may develop over the next few hours or days. If in doubt as to the seriousness of your injuries, it is wise to request an ambulance and to be taken to a hospital to allow a medical professional to evaluate your injuries. If your injuries do not seem that serious, then you can always call your own doctor and make an appointment to be examined. Quite often accident victims will feel just minor aches at the scene but will wake up the following morning with considerable pain. It is always advisable to see a physician to obtain a proper evaluation of your condition.
3. Receive ongoing medical care. Many times an injured accident victim will require ongoing medical care. This may require diagnostic tests such as MRI, EMG, and X-rays which will assist your physician is diagnosing your condition. Your physician will help you determine your medical needs.
4. Contact my personal injury attorney law firm. We can advise you as to your legal rights when you are involved in an accident. We can assist you in making sure that all your medical expenses are paid and in making a claim to compensate you for the pain and suffering you sustained in the accident. You should contact us as soon as practicable after the accident by calling 800-816-1529 x.1.
5. Report the accident to your insurance company. You are required to report the accident to your insurance company within a reasonable time following the accident. You should be wary of accepting any type of settlement offers from any insurance company before speaking with your attorney.
There is no question that being involved in an accident is an overwhelming experience. If you follow the steps that I have set forth it will assist in making sure that your health and your rights are protected.
 The Law Offices of Norman Gregory Fernandez & Associates and Norman Gregory Fernandez has been practicing personal injury law for many years. The firm handles car accident cases and other personal injury matters all over California. For a free consultation, please call 800-816-1529 or you may visit our main personal injury webpage at www.thepersonalinjury.com.
 California Car Accident Attorney Website