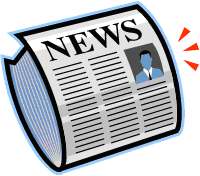 Twelve people were transported to area hospitals, four of them with major injuries, after an accident Saturday night on Highway 126 near Santa Paula.
The accident occurred about 6:30 p.m. east of Toland Road when Alex Rojas, 26, of Santa Clarita lost control of the sport utility vehicle he was driving while attempting to pass the vehicle in front of him by moving into another lane, the California Highway Patrol said.
Because of unsafe speed and the rain-slicked roadway, Rojas could not maintain control and drifted back into the other lane, striking the vehicle he had just passed, officers said. That sent his vehicle spinning across the center median and into the eastbound lane, where it was broadsided by a truck driven by Maria Troncoso, 29, of Oxnard as she attempted to brake to avoid the collision, authorities said.
Rojas' passenger, Diana Gutierrez, 22, of Palmdale, was ejected from the vehicle, the CHP said. Gutierrez was not wearing a seat belt and suffered major injuries, including a collapsed lung and lacerated spleen.
Troncoso also suffered major injuries, as did a 9-year-old boy riding in her vehicle and a 2-year-old boy riding in Rojas' vehicle. Troncoso's injuries were described as a broken leg and chest pain, while the 9-year-old boy, Angel Troncoso, sustained internal injuries and a facial fracture.
The 2-year-old boy riding in Rojas' vehicle, Jaden Rojas, sustained a broken right leg and a facial fracture.
Both of the seriously injured children were transferred from hospitals in Ventura to major medical centers in Los Angeles. Nursing supervisors said Angel was transferred from Community Memorial Hospital to UCLA and Jaden from Ventura County Medical Center to Childrens Hospital, but no information on their conditions could be obtained Sunday night.
Gutierrez was listed in stable condition at Ventura County Medical Center Sunday evening. Maria Troncoso was treated and released from Community Memorial, a nursing supervisor said.
Others sustained moderate or minor injuries and were treated at local hospitals. Four others were uninjured. The accident is under investigation.
If you were injured in this accident or know of a relative who was injured, you may call my law firm for a free consultation at 800-816-1529 x.1.
Ventura County Car Accident Attorney and Lawyer Website