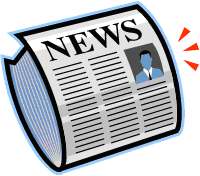 MALIBU – California
 An Oxnard man was arrested in a hit-and-run accident after his truck allegedly struck and killed a father and injured his son cycling along Pacific Coast Highway in Malibu.
The incident occurred about 1:30 a.m. Sunday. Cyclist Rodrigo "Rod" Armas, 45, of Kern County, died at the scene, while his 14-year-old son was taken to UCLA Medical Center and was in stable condition with numerous broken bones, Los Angeles County authorities reported.
The two were riding east on the shoulder of the 34000 block of Pacific Coast Highway in Malibu.
Driver Robert Sam Sanchez, 30, drove about a mile south of the crash and ditched the truck, the Los Angeles County Sheriff's Department reported. He was found a short distance away and arrested, still displaying symptoms of alcohol intoxication, authorities said.
He was being held Sunday night on $100,000 bail.
Sanchez is a records clerk for the city of Malibu and lives in Oxnard, according to Lt. Scott Chew of the Los Angeles County Sheriff's Department Lost Hills station.
Authorities said the cyclists were on their way back to Malibu during the annual 200-mile Los Angeles Wheelmen "Grand Tour" event.
The bicycling event starts and ends in Malibu and wends through Ventura and Santa Barbara counties.
Armas was a Los Angeles County deputy probation officer. He is survived by his wife, Shelly, his 14-year-old son and two daughters, ages 9 and 12.
This accident is a horrible tragedy for the loved ones of the father who was killed, and his son who was terribly injured.
If your family has been the victim of a wrongful death, or personal injury, you may call our office 24 hours a day, 7 days a week at 800-816-1529 ext. 1.
Oxnard California Personal Injury and Wrongful Death Attorney Website.