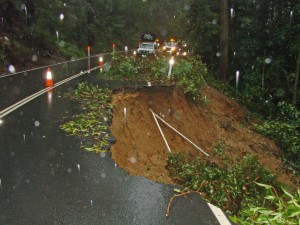 Winterhaven – California
Experts say it's very important to make sure that your car is ready for severe weather.
Experts say now is the time to make sure that your car is properly maintained and equipped for inclement weather. According to the Winterhaven California Highway Patrol, accidents in the Desert Southwest increase during rain and other bad weather. That's why officers encourage you to leave yourself extra time when driving in bad conditions, and don't follow too closely.
It's important to make sure you have plenty of tread on your tires, and that they're properly inflated. Officers say it's also important to make sure that you have adequate windshield wipers and an appropriate emergency kit if your car breaks down.
Following an accident, officers ask that you pull to the side of the road, make sure that those involved in the accident are ok, and call the proper authorities.
Officer Steven Gronbach with the Winterhaven CHP Office says there are several reasons why people get in accidents during bad weather.
"Excessive speed, things of that nature, following too closely, sometimes the water will build up on the roads, and if it hasn't rained, especially here in the desert for quite some time, oil will build up and cause a slick environment," said Gronbach.
Officials say the most important thing you can do to keep yourself safe is wear your seatbelt.
Take it easy out there folks. If you or your family have been the victim of a truck crash, car crash, or other motor vehicle accident anywhere in California call us for a free consultation at 800-816-1529 x. 1, or go to http://www.thepersonalinjury.com
California Motor Vehicle Accident Attorney Website