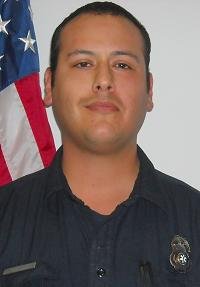 One accident turned into a second deadly accident Thursday morning on rain-soaked SR 163 just south of Robinson Ave.
According to authorities, an emergency medical technician with San Diego Medical Services who was responding to an accident was struck and killed by a car.
Law enforcement said Esteban Bahena and his partner stopped to help a stranded driver on northbound SR-163 at around 7 a.m. While they were there, an accident happened in the same stretch of highway when a pickup truck and a Toyota Scion collided.
Bahena reportedly crossed the freeway to set up flares to let oncoming drivers know about that accident when he was hit by a Chrysler Sebring.
Bahena's partner began CPR and after a nearby fire crew stopped to help, they loaded Bahena up and took him to Mercy Hospital in his own ambulance. He was pronounced dead at 8:32 a.m.
According to the California Highway Patrol, a fifth car might have been involved due to the fact the Sebring has rear end damage with blue paint left on the bumper. Officers say a blue car may have struck the Sebring but left the scene.
Bahena, who had been with the city as an EMT for two years, was the first EMT or paramedic to be killed in the line of duty in the company's 13-year history as the city's paramedic provider.
The driver of the Sebring was transported to UCSD Hospital in serious condition.
San Diego Car Accident Attorney and Wrongful Death Lawyer