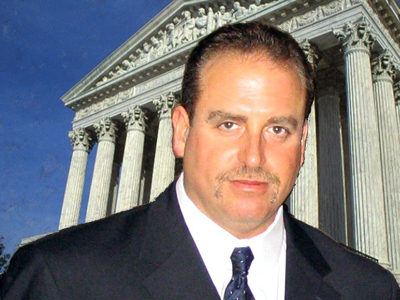 Recently I talked to a man who was rear ended in a car accident, and suffered injuries. He received medical treatment which totaled approximately $5,000.00. He stated that the insurance company told him to submit a demand, which he did. He then told me that the insurance company kept telling him to wait just a little longer, and that they would work it out, etc.
Well guess what, the man waited for two years and two days after the accident to call me for a consultation. He is basically shit out of luck; S.O.L. for short! You see you only have two years from the date of the injury to file a lawsuit. This is also known as the statute of limitations for filing a law suit in this type of case. Ignorance of this fact is no excuse for waiting.
Had the man called me one week before the statute of limitations expired, I might have taken the case and filed the requisite lawsuit for him. Unfortunately for him, it was too late. In this mans zeal to in his mind to get more money by not getting an attorney, he got nothing. Little did he know that in the vast majority of cases, a plaintiff in a personal injury case gets more money with an attorney, then without.
I recently spoke to a lady who also happened to work for an insurance company. She had a car accident and was still treating. She was told she may need surgery. The defendant insurance company offered her $7,000.00. She talked to some (moronic) friends at her insurance company who told her it was a good offer, and she took it. She signed a settlement and release of all claims, her case is over. She calls me after the fact to see if she can get out of it. The answer was no! She is stuck with her dumb decision.
I always ask myself why persons injured in a motor vehicle accident, slip and fall, dog bite, or other type of personal injury would not at least call a personal injury attorney like me to obtain at least a free consultation to find out what their rights are? If someone was very sick would they not go see a doctor? Sure they would. So why do people try to handle personal injury cases on their own. Don't they realize it is the dumbest thing you can do? Don't they realize that they may be entitled to untold thousands or more in compensation for their injuries? Don't they realize that personal injury attorney's such as myself charge nothing unless we recover money for you.
Now granted there are tons of personal injury attorney's out there. In my opinion most are just settlement mills looking for the quick buck. Not me or my firm!
If you have a personal injury case in California, call me for a free consultation at 800-816-1529 ext. 1. If I can help you, I will. I  will fight to get you as much money as possible in your case.
Don't be cheap, and don't be dumb, retain an attorney to get more money than you will on your own. Don't be like the fools above, instead of cutting out attorneys fees; they cut themselves totally out of any real settlement!
By California Personal Injury Lawyer Norman Gregory Fernandez, © 2009