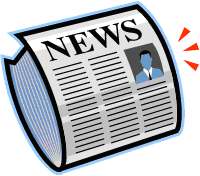 The California Highway Patrol says 51-year-old Nancy Simmons, of Santa Maria, has died in a motorcycle accident.
The CHP says she was a health technician at Santa Maria High School.
The accident happened on Northbound Highway 101, near the Santa Maria River Bridge, just after 11:30 a.m. Saturday.
The CHP said four motorcycles were traveling Northbound, when a pickup truck pulling a trailer, began to merge onto the highway.
Simmons was a passenger, and was riding with her husband, 52-year-old Ben Simmons.
The CHP said he tried to pass the pickup truck, but lost control as traffic began to also slow down.
Simmons was taken to the hospital where she died from her injuries. Ben was also taken to the hospital, and was treated for minor injuries.
Investigators say it was just an unfortunate accident. They were going the speed limit, and both were wearing their helmets.
"I went to run out to see if I could help and I saw her lying there," said J.P Weddle, who witnessed the accident. "And I realized there's nothing I could do other than just to try to get an ambulance out here," said Weddle.
Ben Ruth, with the California Highway Patrol, said "Everyone needs to be reminded that they need to give themselves a safe space cushion in between vehicles, so that if another vehicle reacts to something, that person is able to come to a stop."
The CHP closed down the highway for about half an hour.
Santa Maria Motorcycle Accident Attorney and Wrongful Death Lawyer