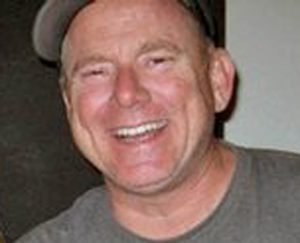 Friends, family and students are mourning the loss of a 50-year-old father who was killed Friday in a head-on crash near Steele Canyon High School, where he often volunteered for his kids' drama productions.
He was identified by the Medical Examiner's Office Saturday as David Norman Reid, who lived with his wife and family in Spring Valley, California.
Reid was driving a Dodge Caravan east on state Route 94 about a mile west of the school when the driver of a Ford Mustang crossed over the double-yellow line and collided with him head-on, the California Highway Patrol said.
Reid's 17-year-old son, who was in the passenger seat, suffered serious injuries and underwent surgery Saturday, said the school's assistant principal, Jeff Kover.
The driver of the Mustang, former student Andrew Bellatti, 18, and his 16-year-old female passenger, a current student, also were injured. They were reportedly released from the hospital Saturday.
It was unknown why Bellatti had crossed into oncoming traffic, but investigators said speed was a factor.
The speedometer on the Mustang was frozen at about 80 mph, said CHP Officer Brian Pennings. He said there was no indication that Bellatti had been racing, or that drugs or alcohol were a factor in the accident.
The road was wet, but it was not raining at the time, he said.
Reid's son followed in his older sister's footsteps by joining the charter high school's drama club, and their parents became well-known volunteers over the past several years.
Reid did everything from building sets and chaperoning to serving at concession stands during plays.
"He's easily one of the nicest guys you could meet. He always had a good joke or story," Kover said. "He was there any time we had an event going on, a production or a show. They were always helping out."
High school records show that Bellatti, who graduated last year, was a pitcher and first-baseman on Steele Canyon's baseball team. He signed with the Tampa Bay Rays after turning down a scholarship offer to Cal State Fullerton.
Last summer, Bellatti pitched for Tampa Bay's rookie team in the Gulf Coast League. Professional baseball's spring training begins next month.
It would appear from the basic facts of this case that the driver of the Mustang was speeding way over the speed limit when he crossed into oncoming traffic and is most probably responsible for the wrongful death of David Norman Reid. We at the California Personal Injury Lawyer Blog send our prayers and condolences to his family.
If you or your family has suffered through the wrongful death of a loved one, you may call our office for a free consultation at 800-816-1529 x. 1.
San Diego Car Accident Lawyer and San Diego Wrongful Death Attorney Website